Shangri-La (Zhongdian): Pony Rides, Tibetan Buddhism, Ganden Sumptseling Gompa Monastery
We are now about 200km north of Lijiang, in the Diqing Tibetan Autonomous Region, and only 60km east of the border with Myanmar (Burma). After climbing up steep mountain roads, we are now on the Tibetan Plateau; the altitude is more than 10,000 feet and the local culture is entirely Tibetan. We are approaching Zhongdian, which has somewhat optimistically been renamed Shangri-La by the local authorities. This is hilly farm country, and pigs, cows, chickens, sheep, goats and all sorts of other farm animals wander freely about. There seem to be few fences except in villages.
We pass by this village just a bit south of Zhongdian.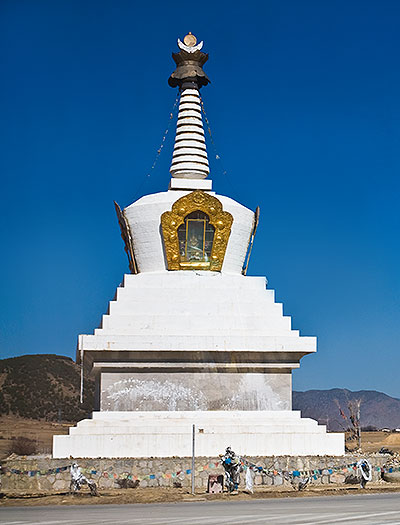 There are many evidences of Tibetan Buddhism here, particularly stupas like this one next to the highway.
__________________________________________________________________
We stop at the outskirts of Zhongdian for pony rides, but no more yak rides.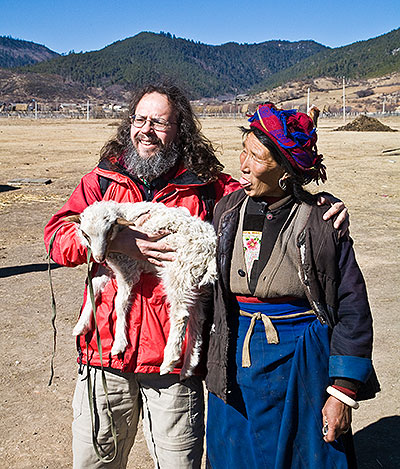 There is just something about Dr. Ray that makes people want to express themselves.
__________________________________________________________________
Now we see the Ganden Sumtseling Gompa Monastery, the largest Tibetan monastery in southwest China, dominating this part of Zhongdian.
The monastery was constructed by the fifth Dalai Lama about 400 years ago. It was closed and destroyed in the Cultural Revolution, but reopened in 1981. Parts of it are still under construction.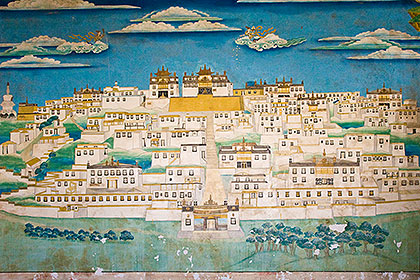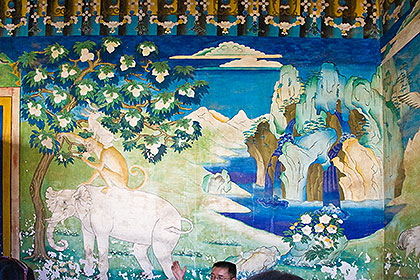 Here is a panoramic view of the upper monastery; use the slider to see it all, including a part under construction, at right.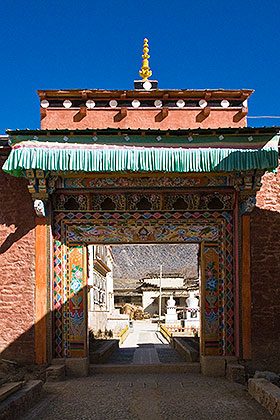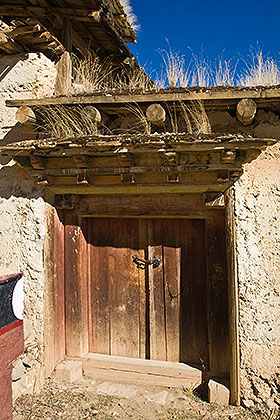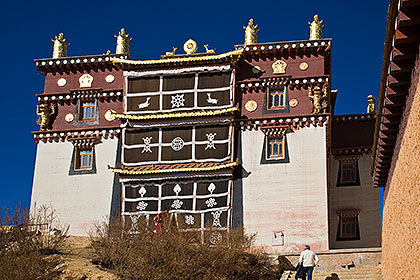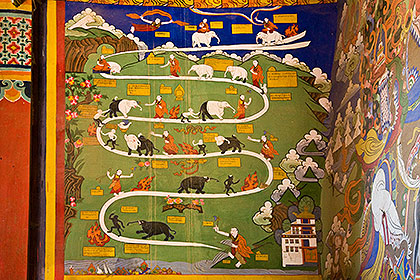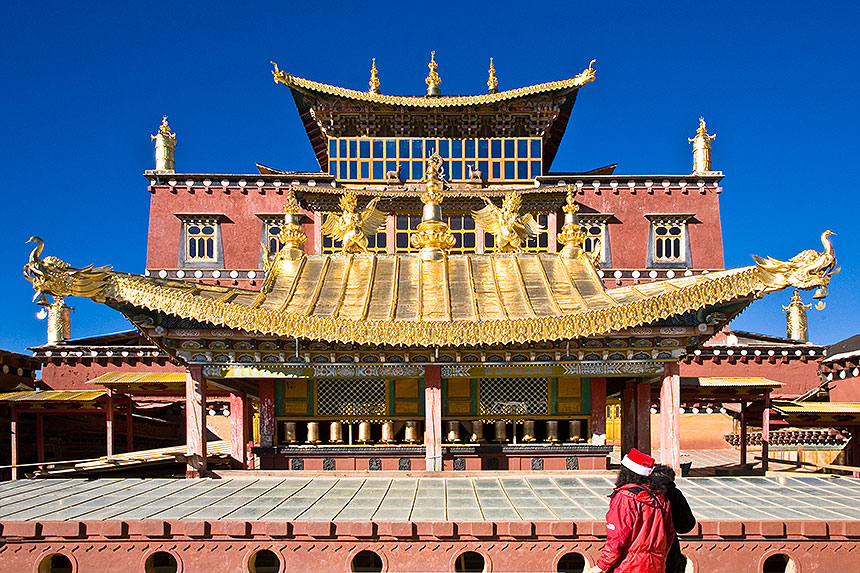 Santa inspects a gilt temple.
"Can you hear me now?"