Li River Cruise: Guilin to Yangshuo
Cruising down the Li Jiang River from Guilin to Yangshuo might be compared to a Yangzi River cruise, but there are significant differences. The Li river is narrower, shallower, clearer and much cleaner. The shallow-draft cruise boats make the trip downstream in about 4.5 hours (not days), and no one spends a night on these boats. The spectacular karst peaks surround the river all the way, and in many spots the limestone cliffs drop directly into the river within yards of the boats. Shore and river life continues as it has for centuries, and is almost close enough to reach out to.

This man has all his ducks lined up in a row.

Cormorants can also be lined up in a row.
We pass by a tiny village, or perhaps a vacation resort.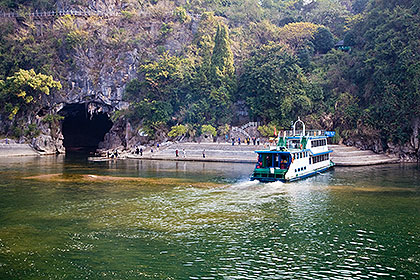 Crown Cave, near the village of Caoping. But we do not stop for it.
A timeless scene.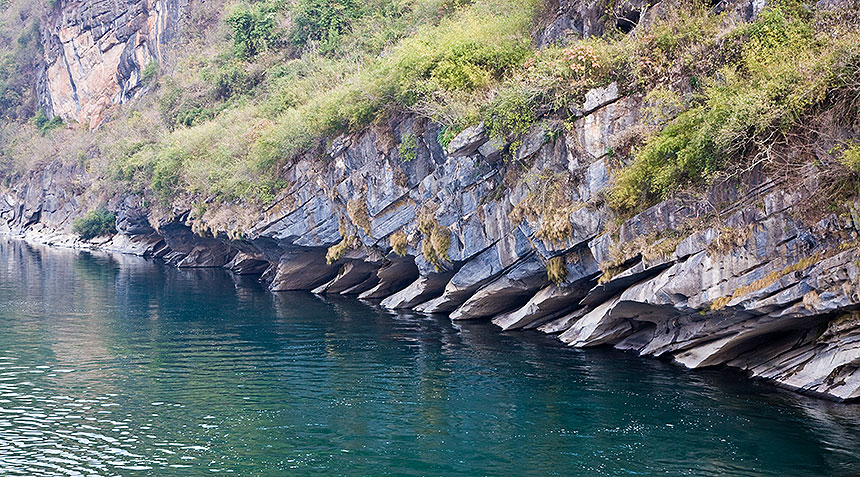 Limestone strata slowly erode at the river's edge.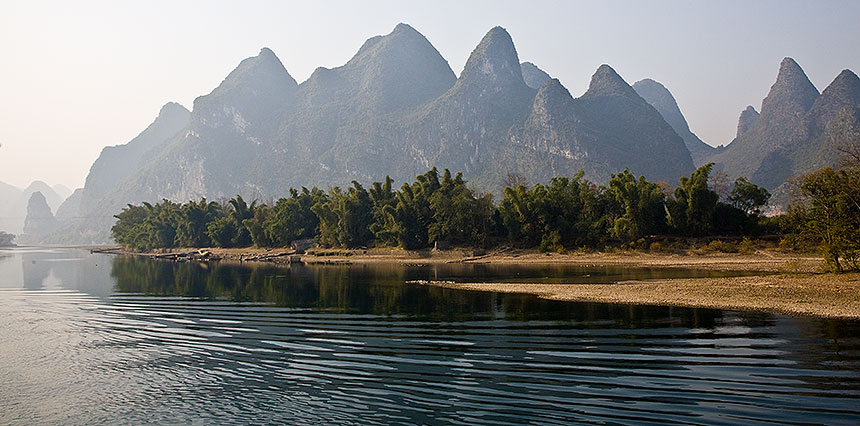 Dense bamboo grows in many places along the river.
Justin gets his shot.
We are close enough to inspect the galley of the cruise boat ahead of us.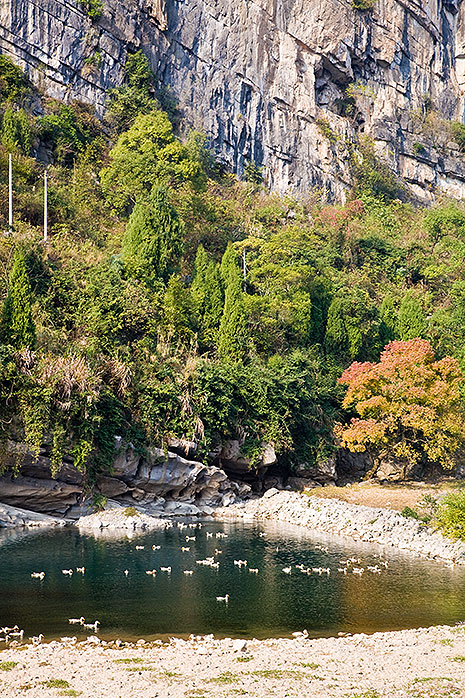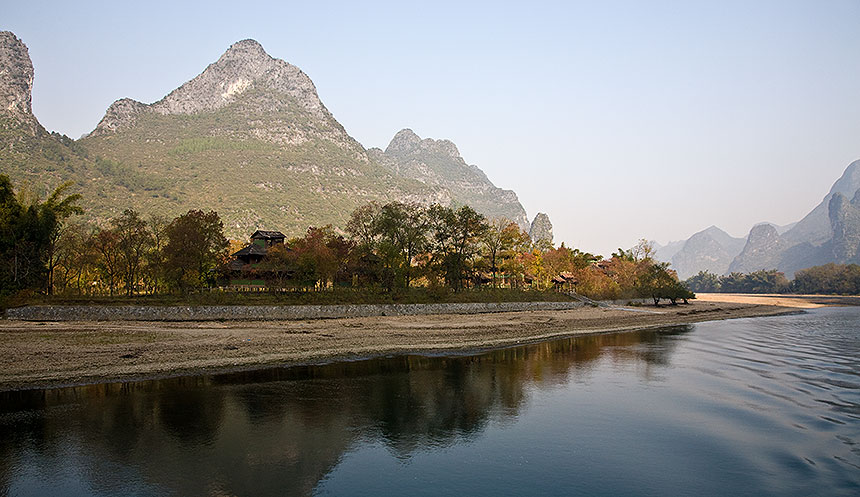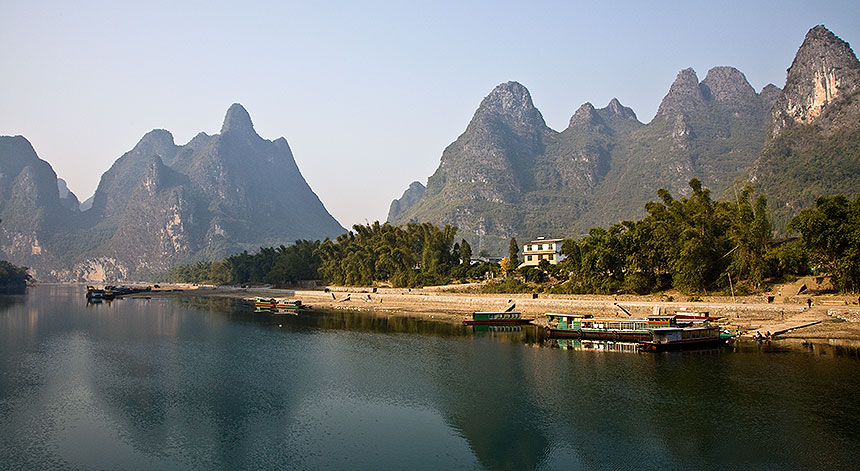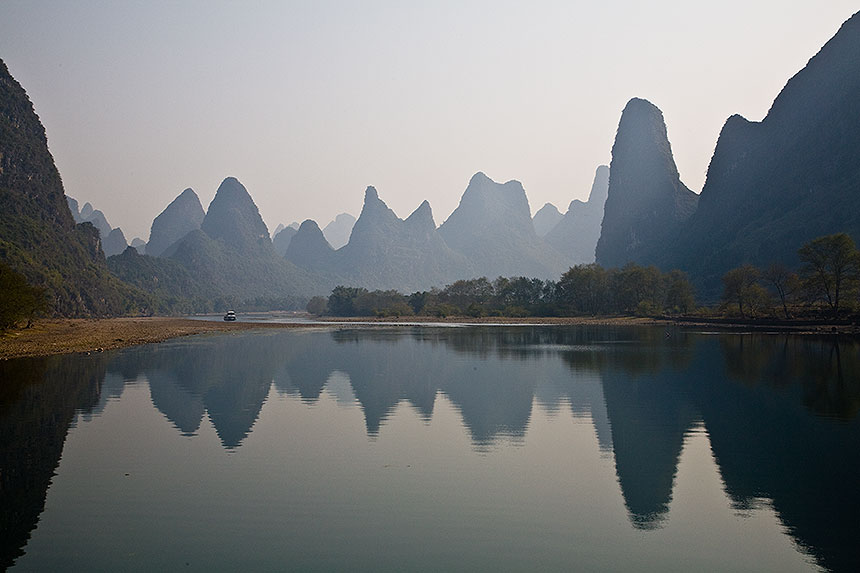 Camping on the beach, at Penholder Peak.
Mural Painting Cliff.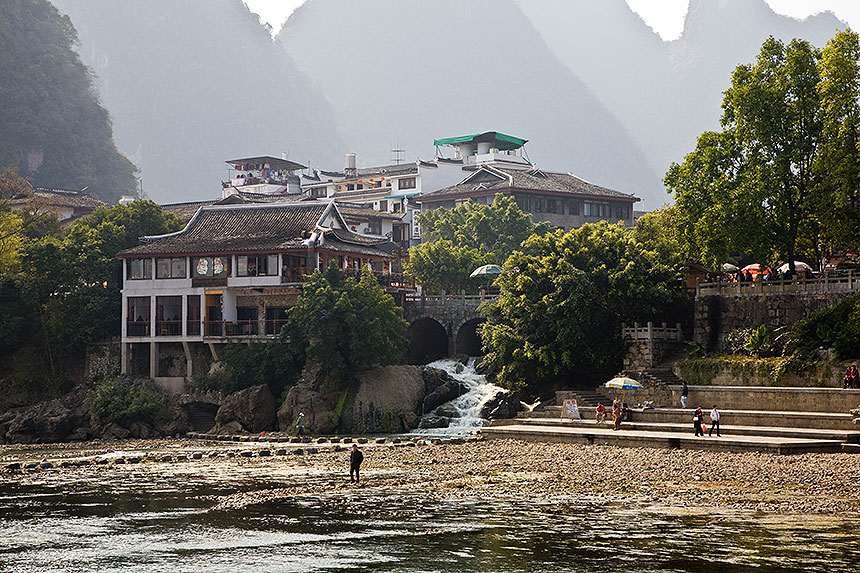 We arrive at Yangshuo all too soon. The water level is low in December.