Topes de Collantes
For a bit of mountain air and a higher perspective on Cuba we drive up into the Topes de Collantes, a National Park with peaks up to about 1000 meters covered by lush tropical forest. These Sierra del Escambray Mountains are also ideal for growing coffee, and we will get a demonstration of coffee growing and processing at a research center in the park.
__________________________________________________________________
Looking back toward Trinidad. Mid-day haze partly obscures the view.
We are at the green dot marked "Altiplano Topes de Collantes".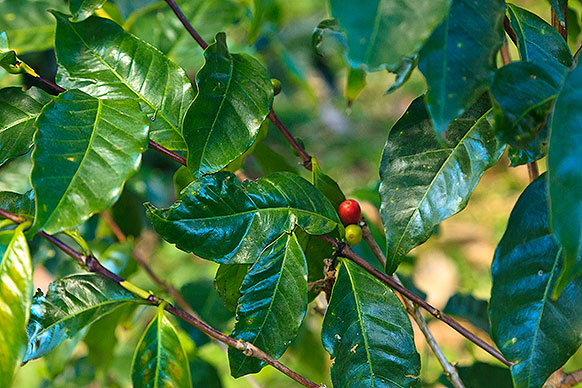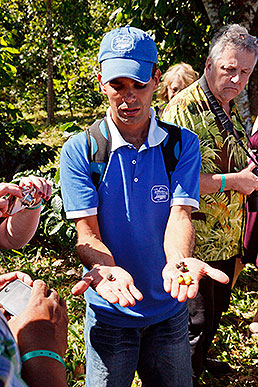 A wide variety of coffee beans are cultivated at the research center in the park.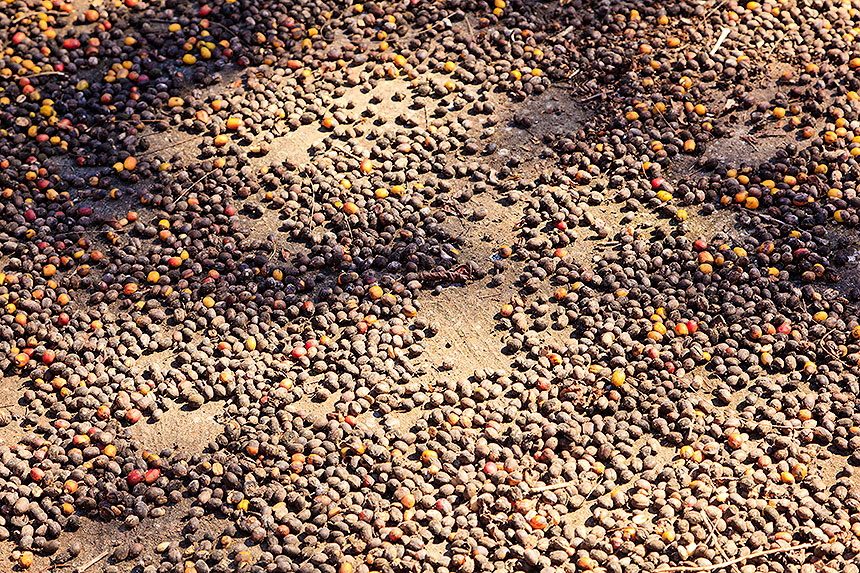 The traditional way to dry the beans is to spread them out on a flat surface under the sun.
Our park guide shows how early coffee growers removed the husks.
Filtered coffee is prepared for us, as a skeptical cat keeps an eye on the process.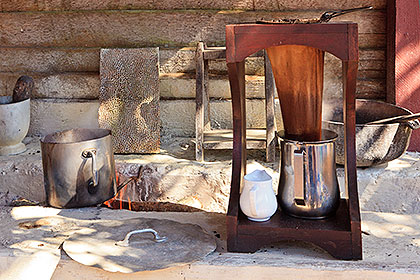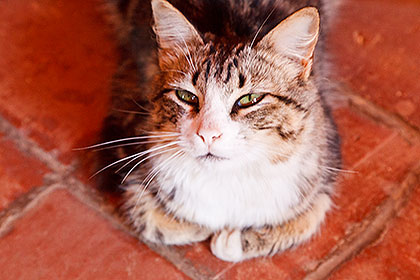 We admire some flowers and avoid hitting some goats on the way back down.