Peasant Farm (near Leshan)
By prior arrangement, we have stopped at a small farm near Leshan to get a firsthand look at what life is like for China's peasants who continue to live on small family farms. By our standards, and perhaps by any standards, we see poverty here, but we also know that the majority of China's population still lives in comparable conditions, as they have for millennia. This farm house, and perhaps some part of the farm, belongs to an old widow, who greets us and offers each of us a gift -- an orange -- which courtesy requires us to accept with thanks. After touring the farm and her home we give her some small gifts.
We are not sure about ownership of the farm. Several houses are clustered together with the one we visit, and a number of people are at work doing farm chores. This may be an extended family or some sort of cooperative.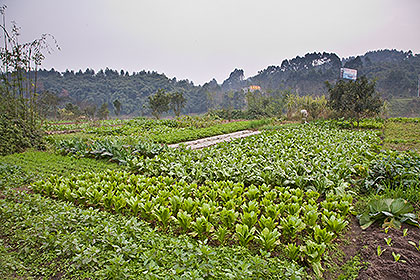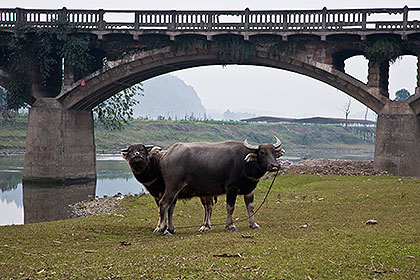 This is the woman's house.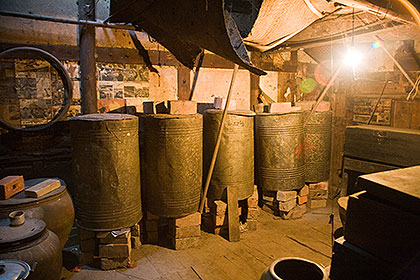 A granary (we think).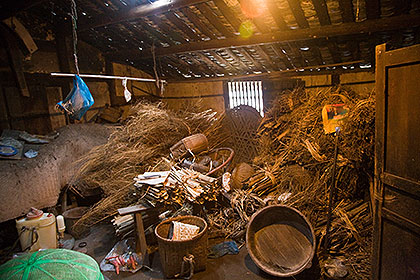 A storeroom.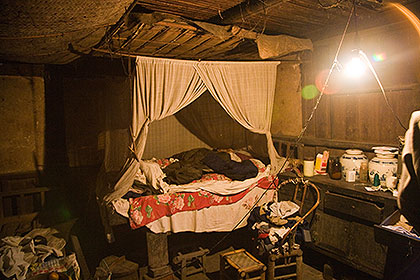 Bedroom.
Television.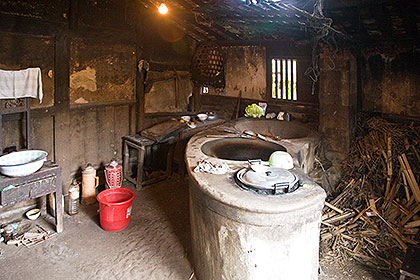 Kitchen.
This is the woman and her neighbor or relative.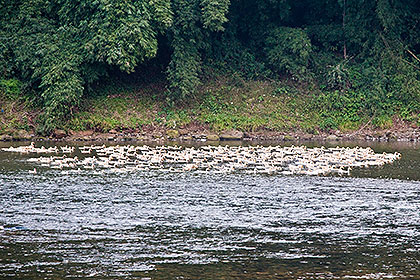 There is no shortage of ducks on the river.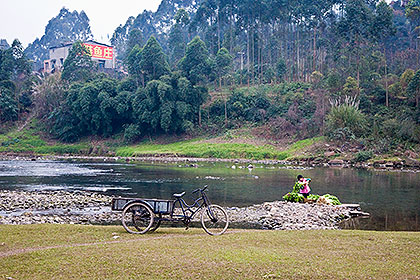 Vegetables are washed in the river before they are taken to market.